Our Philosophy
Dr. Lawrence's philosophy is to employ techniques that minimize the possibility of permanent tooth removal. These techniques must also maximize aesthetics of the smile and face, and function of the teeth and jaws. He is adamant that if he would not use a particular appliance or apparatus on his wife or children, he will not use it for his patients. Dr. Lawrence uses this same criteria in evaluating all treatment techniques, including orthodontic and TMD treatment.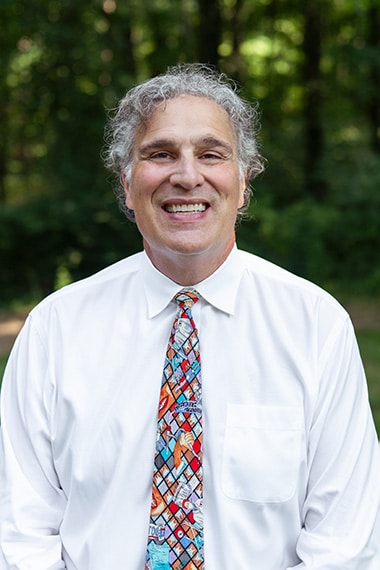 Dr. Lawrence received his B.A. and D.D.S. degrees from Case Western Reserve University. He completed his orthodontics residency at Loyola University of Chicago and completed a residency in Clinical Management of Temporomandibular Disorders and Related Orofacial Pain from the world-renowned Orofacial Pain Center of the University of Kentucky.
Dr. Lawrence is Board Certified by the American Board of Orthodontics and the American Board of Orofacial Pain. He is one of only two orthodontists in the country to hold this dual board certification.
Dr. Lawrence opened his private practice in Mentor in 1992 and moved to the present Mentor Avenue location in 1995.
Since 1999, Dr. Lawrence has been actively involved in orthodontic education as a Professor at Case Western Reserve University School of Dental Medicine. Dr. Lawrence is also the director of the Orofacial Pain Clinic in the Orthodontic Department, and has been awarded the Professor of the Year.
In 2010, Dr. Lawrence was named Consultant to the Division of Plastic Surgery at the Cleveland Clinic. He is a member of the Clinic's Craniofacial Team which evaluates and treats children and adolescents born with facial and jaw irregularities, most notably cleft lip and palate.
In 2011, Dr. Lawrence introduced his invention, the OralEnlight™. This device will help orthodontists provide better care to their patients, improving the orthodontic experience for patients, parents, and providers.
Formerly, Dr. Lawrence was the Orthodontist for Craniofacial Anomaly Clinic of the Lake County Health District, which served Lake, Geauga and Ashtabula counties until the clinic was discontinued in favor of the large hospital craniofacial teams.
80+ best smile awards
Cleveland Clinic's only Orthodontist
Only Lifetime Certified Orthodontic specialist in Lake County
Former Director of Case's Early Orthodontic Treatment Clinic
Longer on Best Dentist list than any other dentist or orthodontist
Outside of the office, Dr. Lawrence enjoys spending time with his wife and two children.