Orthodontist for the Cleveland Clinic
80+ "Best Smiles" in School Awards
Cleveland's Best Orthodontist for 22 Years Straight
Lake County's Only Lifetime Board Certified Orthodontist
Professor at Case School of Dental Medicine
Where Northeast Ohio Comes to Smile!
Orthodontics by Dr. Ken Lawrence
Orthodontics by Dr. Ken Lawrence
What Makes Orthodontics by Dr. Ken Lawrence Unique? 
Dr Ken Lawrence and the orthodontic team treat your family like we expect our family to be treated when visiting an orthodontist of dentist.
We NEVER compromise on this principle or on our commitment to providing the highest quality orthodontic care to every patient.
Our office is known in the community for our exceptional results with both clear and metal braces, our personalized care, affordable treatment, and our fun and friendly environment.
Our team takes tremendous pride in, and love for, what we do. This builds long-lasting relationships with our patients and their families. We are proud of the huge number of patients who have been referred to us over the years from other patients
Lake County's Board Certified Orthodontist!
Choosing an orthodontist can be a difficult decision. After all, orthodontics creates the smile that you will wear for a lifetime.
Dr. Lawrence has earned unmatched credentials in our area and the country.  He is Board Certified by the American Board of Orthodontics and the American Board of Orofacial Pain. He is one of only two orthodontists in the country to hold this dual board certification.
He is the only Cleveland area orthodontist that has been on the Northern Ohio Live and Cleveland Magazine Top Dentist list, selected by other dentists, for 20 straight years.
He has been sharing his expertise for over 20 years with the next generation of orthodontists as a Professor at Case School of Dental Medicine, where he headed the Early Orthodontic treatment clinic.
Dr. Lawrence is the Cleveland Clinic's only orthodontist, and over 80 of our patients have been selected as "Best Smile" by their classmates, a testament to the aesthetics of our results.
Our Philosophy
Dr. Lawrence's philosophy is to employ techniques that minimize the possibility of permanent tooth removal. These techniques must also maximize the aesthetics of the smile and face, and the function and health of the teeth and jaws. We care for people, not just teeth.
Dr. Lawrence is adamant that if he would not use a particular appliance or apparatus on his wife or children, he will not use it for his patients.
Schedule Your Free Consultation
We can't wait to get started on your smile! Contact us today and we'll get started on your new smile journey together!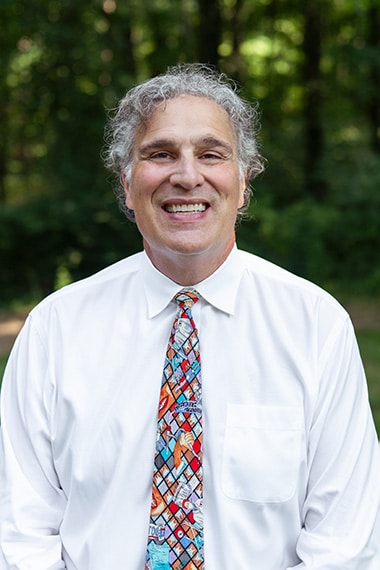 Dr. Lawrence's philosophy is to employ techniques that minimize the possibility of permanent tooth removal. These techniques must also maximize the aesthetics of the smile and face, and the function and health of the teeth and jaws. We care for people, not just teeth.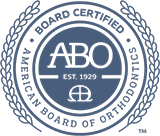 Board Certified – Surprisingly Rare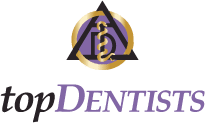 Longest standing recipient of the Top Dentists award 2007 - 2023
smiles created
and lives improved
patients are selected as
"Best Smile" by their classmates
years selected
as a "Top Dentist" by Family Dentists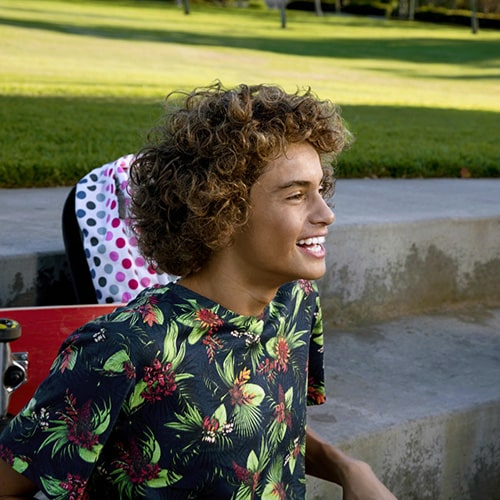 Brian prohaska
★★★★★
Dr. Lawrence and his entire staff have been absolutely fantastic from the beginning to the end of my daughter's braces journey!
Kellee Flatt
★★★★★
Dr. Lawrence is an amazing orthodontist! I cannot say enough good things about him and the staff!! He is truly an orthodontic magician. When my daughter came in her teeth were wild. Now, just in phase 1, they are absolutely beautiful!! Her confidence has been built up! She's ready for middle school!!When we came in we knew we were going to be a complicated case. However, Dr. Lawrence accepted the challenge. He listened to my concerns. He treated us with the utmost care and compassion.I cannot recommend this practice enough!! He is worth it!! Every penny!!
Jan Maxson
★★★★★
My family dentist referred me to Dr. Ken Lawrence after I injured my teeth in a fall. I was hesitant to consider braces due to my age..I'm in my sixties. Any hesitancy on my part was erased after meeting Dr. Lawrence and his staff at my first appointment. I am now nearing the completion of my treatment with this whole experience being nothing short of exceptional. I would recommend Dr. Lawrence and his practice to anyone considering orthodontic treatment.
Bob R
★★★★★
Absolute best in the business. If you're looking for an orthodontist, look no further. Amazing service, friendly staff, anytime there was a need to make an appointment it was instant. I would HIGHLY recommend Dr. Lawerence and his professional staff to anyone looking for a top notch quality orthodontist. They make you feel like family. We couldn't be any happier how his work turned out!
Brian Phan
★★★★★
Growing up, I was always a little self conscious of my own smile. My teeth were a mess. I finally bit the bullet and decided to get braces, and now I wish I would have done it years ago! Dr. Lawrence and his team did such an excellent and thorough job on my teeth that I could hardly recognize myself after I had them removed this past tuesday. They were not only professional but also so very friendly to me during every visit. They were also very accomidating to my busy schedule and if I needed to come in for any emergency visits. If you're thinking about coming here for any Ortho work, you would be a fool not to visit and have Ken and his staff take care of you! 🦷
Shannon Potter-Knight
★★★★★
Dr. Lawrence was wonderful. My smile looks great, and I have never had a less than great experience with his supporting staff. The front desk, his assistants, the financial team were all friendly and helpful at all times. Erin and Amanda were especially helpful to me, sharing their experiences with jaw surgery to help me get through mine. I would recommend Dr Lawrence and his team every time!!
Jessica
★★★★★
Dr Ken Lawrence and his team are amazing and delivered above phenomenal results for our daughters smile. His rewards points system, ice cream/popsicle treats after orthodontist sessions, and engaging attitude are just a few reasons to choose Dr Ken Lawrence as you child's Orthodontist. Highly recommended!
Kate Kraus
★★★★★
Dr Lawrence and his team were amazing! We're so grateful for the entire experience!
Kelly Breen
★★★★★
We love all of the staff in Dr Lawrence's office. They are friendly, knowledgeable, and professional! My son had terrible teeth before this office got a hold of him. We have been through lower and upper expanders and two phases of braces, I could not be happier with the results! My son's smile is amazing!
Matthew DiDonato
★★★★★
My experience at Orthodontics by Dr. Ken Lawrence has been nothing short of amazing. Sure, I wasn't excited to get braces, but who is? Got them off recently and the results are amazing. I never expected to see my teeth look this good. I would highly recommend Dr. Ken to anyone looking for an ortho. Thank you guys so much!
Amanda Wolf
★★★★★
My son and I are both being treated by Dr. Lawrence and his staff. Hands down the best orthodontist on the planet. Experienced and compassionate and his assistants are knowledgable and explain everything to you. It's obvious that they genuinely care about their patients. You couldn't pay me to go anywhere else!!
Curt S
★★★★★
They did a great job fixing my deep overbite. Nice staff too! would recommend!
Mark Heise (Forkme)
★★★★★
Son had a palate expander installed recently. Service, follow ups, and staff have all been super helpful as well as convenient. would recommend
Amy Cicconetti
★★★★★
Dr Lawrence and his staff is wonderful!! Not only professional but you feel the work atmosphere is such a great place. A special thanks to Doc, Dottie and Beth that have been absolutely fabolous!! I highly recommend this team!
Nicole Peterson
★★★★★
Wish we would have found Dr. Lawrence & his amazing staff way back when child # 1 had braces! Luckily, a friend recommended him & I took child #2 & #3 to his practice. We could not be more happy with both of their results!! So much so, that I'm thinking of getting my own set!!
Missy Blankenship
★★★★★
Dr. Lawrence and his team are fabulous. We actually shopped around extensively before selecting Dr. Lawrence. Our daughter needed a complicated treatment plan and Dr. Lawrence was really knowledgeable and possessed the skills necessary to do a great job. He not only helped my daughter gain a great smile, but helped to align her jaw and alleviate some major problems. We couldn't be happier. We are beginning the process for our next child and fully expect a great outcome. We appreciate the entire staff.
Kimberly Moore
★★★★★
What a great experience! Our daughter was treated with such compassion by the entire staff. Her results are beyond what we expected!! Thank you so much for being kind and professional!
V C
★★★★★
Incredible doctor, staff and results!!! I refer to Dr. Lawrence as a miracle worker. Given the condition of my daughter's teeth, I expected improvement but never imagined perfection. Can't thank the doctor and his team enough! His team is welcoming, kind and make the experience fun! I wouldn't consider going anywhere else.
Brad Gerard
★★★★★
Dr. Lawrence and his staff have been wonderful! Everyone has been very helpful and welcoming. We highly recommend his practice!
sean maroney
★★★★★
Good quality work and professional.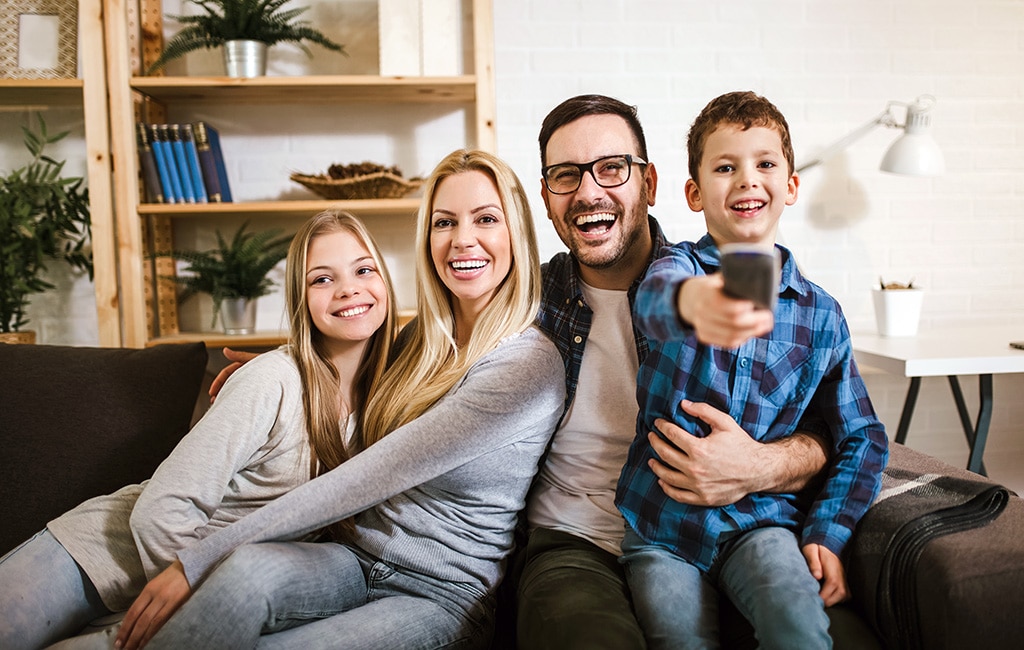 Orthodontics For All Ages
For Children
For Teens
For Adults
For Children
The American Association of Orthodontists recommends that children be evaluated by an orthodontist at age 7, although most children can wait until age 8. Orthodontists are trained in facial growth and can identify children who will benefit from early treatment.
For Teens
For Adults